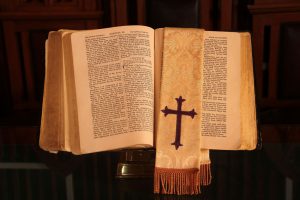 Church address:
4718 Ross Street
Red Deer, AB, T4N 1X2
403-346-4560
knoxrd1898@yahoo.ca
Mailing address:
4718 Ross Street
Red Deer, AB
T4N 1X2
Minister
Currently we are under the care of Interim Moderator Rev. Charlie McNeil from Lloydminister
Session Members
Donna Richard 403-347-7338: Clerk of Session
Barb Cormack: Worship and Music
Dot Egan: Pastoral Care and Membership Roll
Heather Ireland: Mission and Society, Representative to Board
 Board of Managers
Lynn Shortt 403-341-3898: Convenor
Wendy Reimer: Treasurer
Gloria Boomer: Secretary
Ron Smith
Stuart Steele
Robyn Sharpe
Rentals:
Call church office at 403-346-4560 or e-mail knoxrd1898@yahoo.ca with questions and requests.
Lower Hall
The lower hall seats 150 and is available alone or in combination with the kitchen.
Kitchen
The kitchen features 2 stoves, a commercial dishwasher and lots of counter space, including an island, for the ease of meal preparation.
Board Room
It may be rented by the day or on an hourly basis. The board room has seating for 18 as well as a table which breaks down into a variety of seating configurations. There is a pull down screen for power point presentations. The board room has its own bathroom as well as a sink and counter space to facilitate the making of coffee and refreshments. Wifi is accessible throughout the church
Gymnasium
Available for day or half day rentals.
A wonderful alternative space for birthday parties (especially if you are concerned about the weather!)