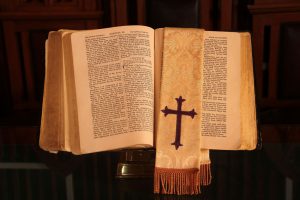 Church address:
4718 Ross Street
Red Deer, AB, T4N 1X2
403-346-4560
knoxrd1898@gmail.com
Mailing address:
4718 Ross Street
Red Deer, AB
T4N 1X2
Minister:
Currently we are under the care of Interim Minister Reverend Charles McNeil
Serving Elders:
Donna Richard: Clerk of Session, Presbytery Representative
Barb Cormack: Worship and Music, Mission Group
Dot Egan: Pastoral Care, Membership Roll, Newsletter, Website
 Board of Managers:
Lynn Shortt:  Convener
Wendy Reimer: Treasurer
Gloria Boomer: Secretary
Ron Smith
Stuart Steele
Rentals:
Please call the church office at 403-346-4560 or e-mail knoxrd1898@gmail.com with any questions and requests.
Lower Hall:
The lower hall seats 150 and is available alone or in combination with the kitchen.
Kitchen:
The kitchen features 2 stoves, a commercial dishwasher and lots of counter space, including an island, for the ease of meal preparation.
Centennial Meeting Room:
It may be rented by the day or on an hourly basis. The Centennial Meeting Room has seating for 18 as well as tables which can be reconfigured into a variety of seating arrangements. There is a pull down screen for Power Point presentations. The room has an adjoining bathroom as well as a sink and counter space to facilitate the making of coffee and refreshments. Wi-fi is accessible throughout the church.
Gymnasium:
Available for day or half day rentals.
A wonderful alternative space for birthday parties (especially if you are concerned about the weather!)